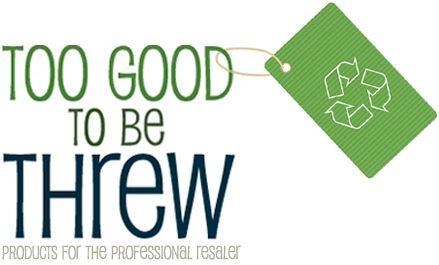 About | Products | Articles | Blog

Search all our TGtbT sites
Are you a consignment, thrift, or resale shopkeeper?
Wow! I can get Best Resale Email Subject Lines for FREE?

You've found the industry's premier site for Professional Resalers! Designed for consignment, resale & thrift shopkeepers,

will help you make your shop BE all you dream it CAN be!

Too Good to be Threw: The Complete Operations Manual for Resale & Consignment Shops is the only complete manual written by an experienced shop owner. Perfect for those who want to open a consignment shop, start a resale store, or improve their shop. A consignment book you will rely on!

Your shop already running smoothly? Your job can be easier, your clientele happier, and your wallet heftier.

Want to know how to run a consignment or resale shop? Reach the success thousands of shopkeepers have with TGtbT.
TGtbT.com is the premier web site for professional resalers. Start a consignment, resale or thrift store with free articles and Products for the Professional Resaler here on Too Good to be Threw. Want to know how to open a consignment shop, do a business plan, operate your shop, consignment software and selling secondhand clothes, upscale designer fashions, children's gear or used furniture? Consignment shops, resale stores, thrift stores & consignment sales use Too Good to be Threw. As a consignment consultant and two-award winner and lifelong member of NARTS, Kate Holmes creates all information and Products
specifically for the resale industry.
© 1996- 2019 Too Good to be Threw | Products for the Professional Resaler
4736 Meadowview Blvd | Sarasota FL 34233 | 941-922-5902 | email Kate[at]TGtbT.com