You're here! The industry's premier site for Professional Resalers! Designed for consignment, resale & thrift shopkeepers, our Products for the Professional Resaler will help you make your shop BE all you dream it CAN be!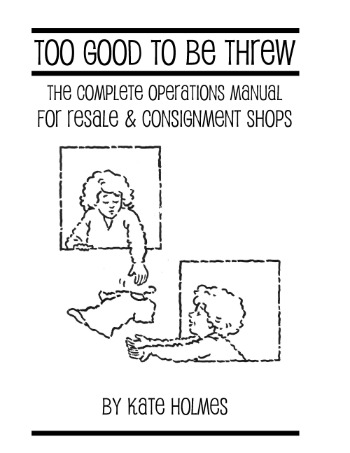 Written by Kate Holmes, author of "the resale bible", Too Good to be Threw Complete Operations Manual, these Products are a must for the professional resaler. While the Manual is no longer in print (Kate's retired!), our PDFs, also known as PDQs (for "pretty darn quick) products are, and they will help you succeed beyond your wildest dreams!

Perfect for those who want to open a consignment shop, start a resale store, or improve their shop. A business resource you will rely on!

Want to know how to run a consignment or resale shop? Reach the success thousands of shopkeepers have with TGtbT. Your shop already running smoothly? Your job can be easier, your clientele happier, your wallet heftier. Our Products for the Professional Resaler are perfect focused guides to all aspects of running a resale shop of any sort.