Get the most out of any business meeting with these 5 steps from Too Good to be Threw!
1. Talk to people!
Now is NOT the time to be shy. Walk up, introduce yourself, hand out your card. Bring more cards than you can imagine you'll need.
Whatever you do, do NOT stick with him what brung ya. If there's more than one of you from your shop, split up. You'll get twice the helpful info that way.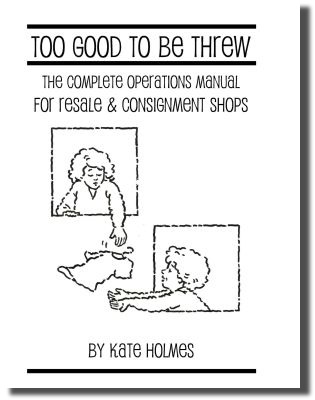 2. Get serious
Sure, every conversation starts in generalities. But a meeting is not the time for chitchat. Ask a question: What type of sale brings your customers in best? or offer an insight: Since I started sending email out every 2 weeks, I've been able to cut the time I spend on social media in half. Get down to it. Share what helps you sell 100 designer bags a month...
In preparation for serious fact-finding, list your concerns before you go to the meeting. What do you want to find out?
3. Is it your style?
Listen to all sensible ideas. It may not suit your shop's image, but there's a lesson there. Just what does that person's idea do to their bottom line and HOW? Figure out how you can do it too.
For example, you may not want to do an after-hours party. But maybe listening, you'll learn that people really like to "belong", and you'll turn that party idea into a Preferred Customer Club...
4. Take what fits
They might have a really big budget. They might have a teeny shop. They might be in the country or the city.
Not everything will seem to fit. But we all have similar customers, when you come right down to it.
5. Keep notes
Scribble flashes of insight down, along with the person who said it. Later, in a free moment, go back over your notes and flesh them out. If you need clarification, you'll have the person's name right with the idea.
Write each brilliant idea on a separate index card. That way, you can shuffle ideas around, combine and subtract... and put them on your to-do calendar when you get back home.
And most of all: have FUN! The resale business is unique... and so are you and everyone you'll meet!
Looking forward to meeting you,
Kate Holmes