What is HowToConsign.com?
HowToConsign.com is a Customer-Oriented Site Promoting the Resale Industry presented by Too Good to be Threw and the HTC Sponsors. It introduces the 9 out of 10 consumers who do not shop resale to our industry and the benefits to them. Our Directory, with its easy-to-use Clickable Map, and the Zoomable Map to help fix your location in viewers' mind, make HTC the #1 Google-ranked Search Engine result!
Why is the consumer site called HowToConsign when it's SO much more?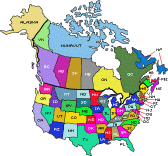 We use the web address www.HowToConsign.com because anything longer would be hard for your customers to remember.
We cover not only consigning underloved items,
but selling to shops and donating to charitable stores
and of course we cover buying resale!
Look through our site. You'll find our info applies to your business, and that this site is invaluable for your resale business.
Build your shop's traffic with the magic of the Internet
SHOW UP IN SEARCHES: HowToConsign.com shows up on search engines to make your shop more visible when people are searching for you! Because HTC is considered an authority on the resale industry, your participation on the Directory increase's your site's visibility in search engines.
HELP THEM FIND YOU! Our Zoomable Map brings your potential future clients right to your door!
YOUR CLIENTELE CAN ENJOY YOUR SHOP EVEN MORE! Direct clients to HTC to help them make their items more valuable, teach them how to shop resale, and offer information on how to become your supplier. Make your client happier with your business by using HowToConsign.com.
WE DO THE BLOGGING FOR YOU!
The How To Consign blog speaks directly to your potential new shoppers and suppliers, about what they're thinking and doing right now and why they should visit your shop. Our professionally written and illustrated blog entries motivate! You can, and should, link your blog and/or social media to as many blog posts as suit your clientele. You can even get the HTC blog posts by email, to alert you to an opportunity to promote your shop today!
WE DO THE SOCIAL MEDIA FOR YOU!
On Facebook, Twitter and Pinterest, HTC is tireless in drumming up future customers for your shop. Take a look, follow us, and feel free to link your social media to HTC's announcements and images specifically aimed to make the public want to shop in your store. Share, retweet, repin... your work's been done!

And here's the most valuable benefit: Because standards on how to prepare items are posted on HTC, an independent web site, these standards are perceived by potential suppliers as important and necessary. Never again "defend" your accepting parameters. All you need to do is say: "This is the industry standard as seen on HowToConsign.com."
Don't have a web site yet?
Present your shop information at HTC, even if you don't have a web site to link to! If you don't have a site yet, we will create AND HOST an e-business card for you FREE. Use your FREE e-business card address on shop information, handouts, ads!
Become a Sponsor now | Sponsor FAQs | Free banners for your site
HowToConsign.com is a Customer-Oriented Site Promoting the Resale Industry presented by Too Good to be Threw and the HTC Sponsors.