Love those Back-to-School, Fall's-My-Favorite-Season Shoppers!
5 Things to do to get your share of this season's shopping dollars.
The National Retail Federation reports that BTS shopping will be UP this year, to over $600 per child in the K-12 age range. Here's 5 tactics to put in place right now to capture some of those dollars in your shop. Just follow the links to a semester's worth of consignment and resale education!
1: Get the Press Interested: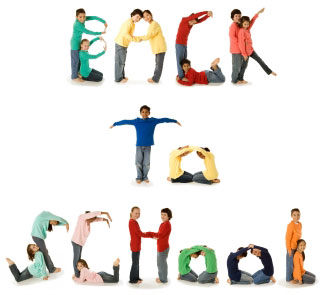 Fall's the season for everyone to start afresh. So get your books here, and sharpen your pencils... there WILL be a quiz (in your cash register every day this fall!)

Get fired up about the newsworthiness of our industry. Ideas that you can adapt: Why Shop Secondhand First? and How to Shop Resale

Afraid to approach editors and reporters? Here's an advertorial that might be an inspiration for your next ad. (It's a PDF. If you can't read it, go here for info on PDFs.)

Reference the HowToConsign.com article, You, your kids and Back to School, in the press materials you send to media reporters.
2: Get Stuff IN:
Invite the public to bring things in

Nudge your viewers and readers with a fun Challenge

Get your clients on the same page with you by including the link to HowToConsign.com's Back to School consumer info, in your blog, next e-newsletter, Facebook update or tweet.
3: Attract New Resale Shoppers:
Make sure your attitude is the way you want it

Polish up your Perceived Value for your new clientele

Make sure you have all available knowledge of your merchandise at your fingertips: TGtbT's Kidswear page, Womenswear page, and Furniture page have lots of help for you!
4: Give your Customers a Reason to Talk:
Give them something to take home: A coloring page? How to Get Spots Out brochure?

Remind them what a great place you have (of course, to do this, you need the most basic of all marketing tools)

Do something WACKY: How's about the Great Tshirt Fold-In as a news-worthy event, maybe even as a charity event?
5: Give them a Reason to Return Again & Again:
Address your customers' concerns

Polish your skills with 4 Days to Resale Success

Frequent Buyer Cards are proven loyalty builders
Oh, and just when you thought you could take a breather from BTS? It's time for Halloween!